About Boltonrubber.com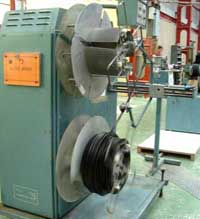 The original company was established way back in 1982 and has been with the exception of hiving up or down in continuous operation since that time. The name being adopted in August 1992.

The business was established around the core of the corner moulding for windows and curtain wall market, specifically in silicone. Corner moulding in other elastomers such as neoprene and EPDM followed on later in response to market demand. Presses were custom manufactured for this process. It is true to say that corner moulding remains a core of the business to this day, In consultation with Mr John Wrench (General Manager) the Directors of the Ronfell Group took over the name and website and launched the division in February.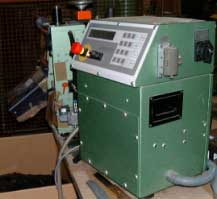 Boltonrubber's customer base is wide and varied. We are a custom manufacturer of rubber products specialising in the window, curtain walling and cladding markets. Current and recent projects include the new airport in Hong Kong, (Chek Lap Kok), offices for Microsoft in Reading,an office block for B Sky B in London and the Taipei 101 which is currently the tallest building in the world.



We also list some major "Blue Chip" companies as clients in a variety of other markets.

We manufacture some form of rubber product for most major market areas.


www.polybumper.com Polyurethane, silicone and epdm pads, feet, cushions and bumpers.
www.siliconrubber.co.uk Silicone rubber products for industry including flame retardant products.
www.rubbersilicone.co.uk EPDM and Silicone products for all applications and industry.
www.flameretardantrubber.com Special flame retardant rubber products for section 12 and Class 1 & 2.
www.medicalsilicones.com Silicone products for all medical and health related products.